Commissioning
The commissioning of building services installations are paramount to the success of any project, ensuring that system design and performance duties are achieved on every level.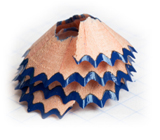 The experience and capabilities of our own engineering staff fully meet these demands, and together with our unique training programme, all types of commissioning projects fall within our wide range of expertise.

Our services in this area include:

• Air system balancing
• Water system balancing
• Plant validation surveys
• VAV System testing
• Environmental testing
• Performance testing
• Ventilating Ceilings / Floors
• Commissioning Management

See our profile page for details of clients and project undertaken.
All of our activities are dictated by current codes and guidelines as laid down by CIBSE and BSRIA.

All of our Engineering Staff are SKILLcard holders of various grades.
All of our instrumentation used for testing is regularly calibrated to current standards.

We are a Quality Assured Company with ISO 9001:2000 accreditation.

See Links and Membership pages for more details.

.