Water Treatment
As part of out core business activities, we are able to provide an efficient approach to water treatment, implementing cost effective solutions prior to the commissioning of installations.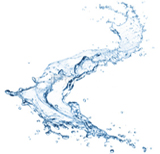 Before new or refurbished systems are put into service, the pipe work should be cleaned. Our aim is to achieve safe and functional water systems, treated strictly in accordance with industry established standards and recommendations.

Newly installed water systems contain contaminants, which prevent successful commissioning and subsequent operation of systems. Our thorough methods, combined with our Independent Sample Analysis service, will meet the certified requirements laid down by the current industry standards.
In addition to the above, sterilisation of Domestic Water Service systems can be undertaken. This chlorinating exercise is essential prior to putting any such system into use, and work is efficiently carried out under the dictates of current codes of practice.